Nine ways to #MakeYourFringe at home
We all know that the Fringe isn't going ahead as planned this year, but that doesn't mean you have to miss out altogether. Here are a few alternative ways you can keep the Fringe spirit alive.
1. Watch AJ Bell Fringe Pick n Mix
Our 60-second streaming platform features short snippets from artists, venues and audiences alike – you can 'pick' which genres you'd like to see or watch a never-ending 'mix' of everything on offer.
FIND OUT MORE ABOUT AJ BELL FRINGE PICK N MIX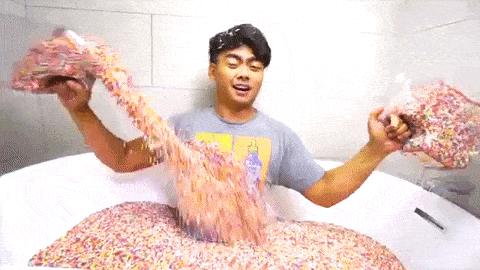 2. … and add your own video into the mix
The AJ Bell Fringe Pick n Mix isn't just for seasoned Fringe professionals – we want to see your Fringe clips as well. For a bit of inspiration, try creating your own venue by hanging bedsheets from the ceiling for that Spiegeltent vibe, or turn down the lights and stick an empty row of dining chairs in front of your sofa! Let your imagination run wild.
UPLOAD YOUR CLIP TO AJ BELL FRINGE PICK N MIX
3. Order some Fringe-style food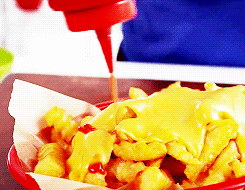 Whether it's a takeaway cheese toastie, chips with salt 'n' sauce or a post-midnight kebab, the food we eat at the Fringe is often just as integral to the overall experience as the shows we see. In cities around the world (and in Edinburgh particularly), bars and restaurants are feeling the economic effects of Covid-19, so support your local businesses by ordering in some street food to go with your mini-Fringe activities.
4. Tune into AJ Bell Fringe on Friday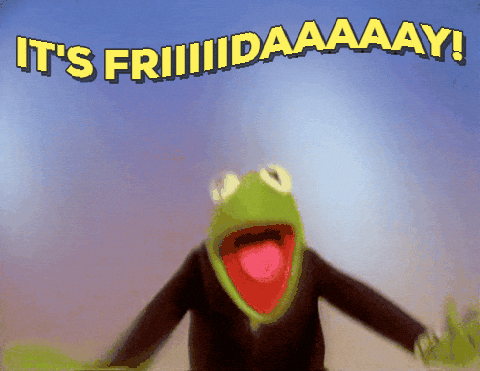 This weekly cabaret features a line-up of at least nine Fringe artists, from 9pm, for only £9. It's a little taste of the eclectic and energetic buzz of the Fringe – and better yet, 100% of ticket sales go to Fringe artists and venues.
FIND OUT MORE ABOUT AJ BELL FRINGE ON FRIDAY
5. Browse our digital listings
We know many Fringe fans are sad they can't leaf through the official programme with a highlighter pen this year. We can't replicate that particular experience, but we can offer loads of listings for Fringe artists and venues who are launching digital projects this August.
BROWSE OUR DIGITAL SHOW LISTINGS
6. Pick up some limited-edition Fringe merchandise
2020 is the first time in the Fringe's 73-year lifespan when the festival won't be going ahead, so it's a special time to get hold of a bona fide piece of Fringe history. Plus, any money you spend on our range of hoodies, jigsaws, magnets and more will help the Fringe Society continue supporting Fringe artists and audiences for years to come.
7. Engage with artists online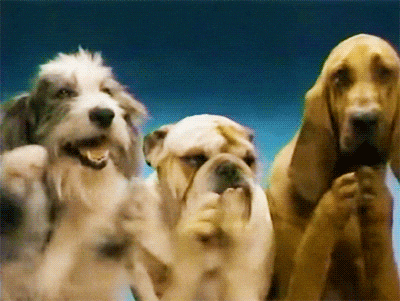 It's always a little thrilling when, following a Fringe show, you bump into the artist at the bar and can tell them how much you loved it. Here's a secret: artists (mostly) love it too, and need it more than ever at the moment, so reach out on social media and let your favourite Fringe artist know how much you care.
8. Support Fringe artists and venues
By this point in the Fringe, you might have already seen a street performer or free show and thrown some cash in their bucket at the end of the act. With no Fringe this year, those artists have lost a major source of income, so if you can afford it, do consider chucking some change in their digital buckets to help them keep going. Our FringeMakers platform is a good place to start.
EXPORE DIFFERENT CROWDFUNDING PROJECTS ON FRINGEMAKERS
9. All of the above… in a single night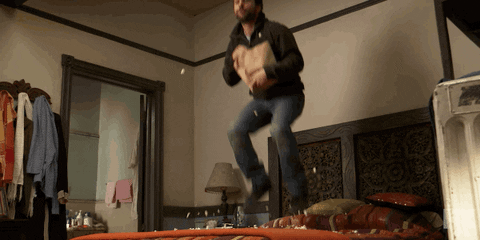 There's nothing more Fringe than cramming way too many activities into far too short a time, so set yourself a start time – say, 18:00 on a Friday – and see how much you can fit in. Boot up your laptop, build a venue, phone for takeaway, watch a few shows and mini-Fringe clips, order a t-shirt, tweet some praise, donate cash… By the end of all that, you should hopefully feel something close to the traditional Fringetime sensation of buzzing bewilderment and exhausted satisfaction. If not, set an alarm for Saturday morning and do it all again!
---
Gifs provided by giphy.com